Texture painting
The most modern design trending that is sleek and smooth textures, textured fashion is in use from a decade. But the bitter truth is that removing a wall or ceiling texture is little tricky and tough. Fortunately, the Textured Painting Contractors in Jaipur of our team have experience and expert in removing so you can be assured of your house look.
We create quality texture
Our team Modern Paint House in Jaipur always start our process by preparing the workspace fully. Cover all the furnishings and lock seal any openings in the room and make sure that other part of your house not get damaged. If found any hidden damage or stain after we have started the work, we treat the problem to restore your ceiling or can get it to the original state or even better. Once our team Wall Textures in Jaipur have done with ceiling or walls meticulously scraped and treated then we will ensure that the new surface of your house is beautifully smooth through patching and skim coating.
Service at it's best
Our expert team of Best Textured Painting Contractors in Jaipur guarantees that we will find an effective and reliable solution for your house. Our Textured Painting Services in Jaipur have the great qualification to ensure that you get the job done on time and in a professional manner. We will arrive on time, and get the area clean and neat so that don't get any trouble.
You can trust us as we have experienced and well-trained painters and Decorative Texture Wall Painting Services in Jaipur. You can contact as for texture removal, creating texture in any kind of interior painting and make us your go to go for efficient and reliable interior texture Paint Dealers In Jaipur.
You can get an upgrade of your home decor to the next level by applying a custom-made or sophisticated texture to your room. Our expert of Wall Textured Paint in Jaipur have the knowledge to turn your boring wall into a beautifully textured wall.
Texture painting is enormously popular, and can transform the overall look and feel of your interiors. Jaipur Putaiwala provides high quality texture wall painting services in Jaipur.
Our texture painting contractors make sure that the painting job done is reliable and durable. While working on the ceiling, we always ensure that we cover all your furnishings, and always left the place tidy and clean.
At Jaipur Putaiwala, you will find a range of texture wall painting designs to meet your need. Some of the common texture painting designs are as below-
Royale play Metalic & Non- Metalic Videos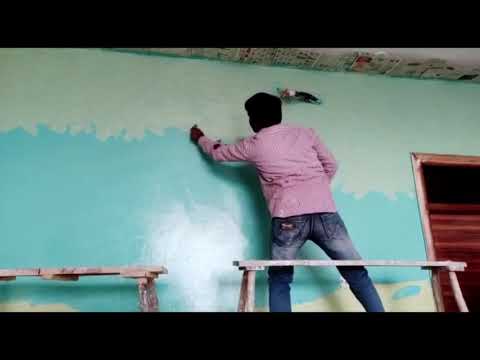 Asian #RoyalePlay​ Combing design #texture​ white design making in hall or room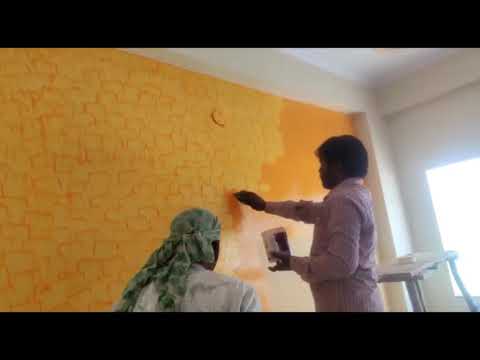 Metallic Spatula Asian Royale Play texture design making service in jaipur, rajasthan.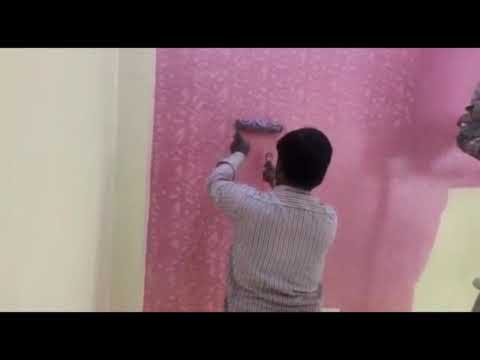 Asian royale play ragging texture by roller painting in jaipur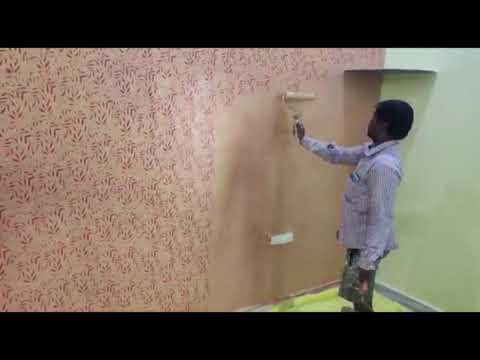 #Asian​ paint #RoyalPlay​ #Ragging​ roller #TexturePaint​ living room design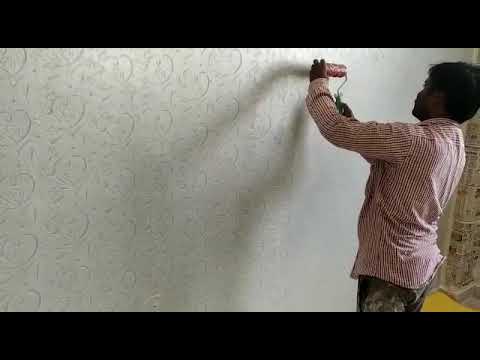 Heart Texture wall design painting by designer roller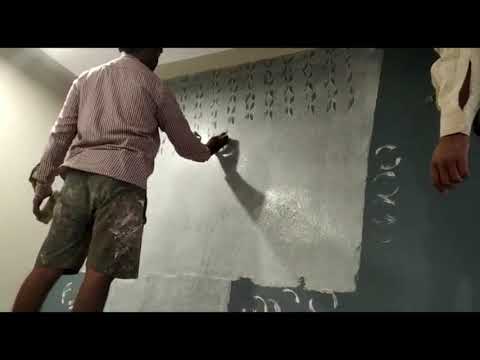 Asian Royale play texture in interior room wall paint gray color background in jaipur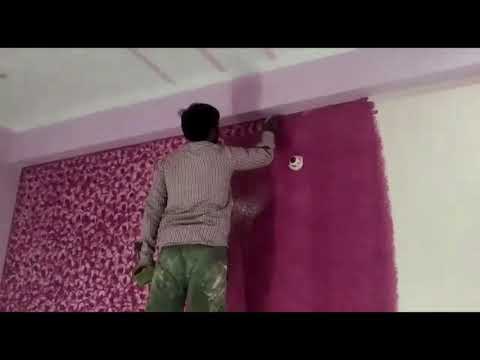 Asian Royale play interior wall texture design on wall on pink background in Jaipur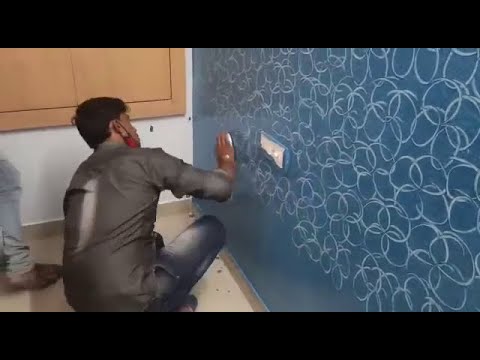 Royale play design wall painting in jaipur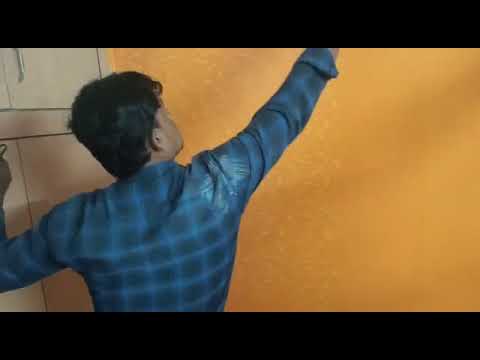 Room Royale Play Wall Design in Jaipur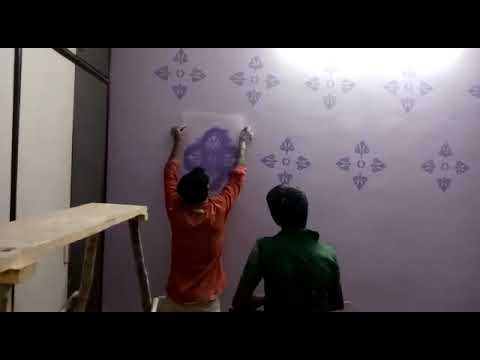 Stencil design wall painting Jaipur
Commonly used textures
Here is a list of some texture style among which you can choose based on your choice but if you want any suggestions or any discussion with us please feel free to contact our Texture Wall Painting Services in Jaipur such as :
Skip Towel
It is one of the famous texture drywall finishes. Skip towel is a tool which is used to apply texture. The plaster is thinly applied, and its angle during application causes the plaster to skip across the surface, resulting in a skip towel texture design.
This is style comes among the best texture of drywall finishes. The term skip trowel refers to the plasterer's tool used to create this texture. This plaster is applied very thin and the single trowel during application makes the plaster to skip the surface that results out in a skip trowel texture. The final results seem like a distinct circle of plaster that is formed across the surface area. You can get this service at it's best through our team of Textured Roller Wall Paint in Jaipur.
Knockdown texture
It involves an identical process as skip towel method. It's just after applying a layer of plaster, the wet layer is dabbed with a towel, and sponge, brush etc. build peaks up and down.
It involves similar process as the skip trowel, but in this step after layering of the surface with plaster, a wet layer is dabbed using a towel, sponge, brush or etc to create peaks that are knock down. If you want this style on your wall you can simply go to our Best Texture Paint Dealers in Jaipur.
Swirl Texture
You will see this texture wall painting very common. It involves more detailed pattern on a surface, which can either be smooth or rough. In order to create a rough texture design, our texture painting contractor use a brush, while a sponge is used to create a smoother look.
This texture is another common texture which makes a more detailed pattern on a surface which in result can be either rough or smooth. If you want a rough look, the coating will be rubbed with a brush, for the smoother look a sponge is used and if you choose this style for your house then have a meeting to our Interior Texture Painting Services in Jaipur.
Orange Peels Texture
It is out of trend these days, but as quite popular during the 80s and 90s. In this interior painting, a coat is pumped onto the surface using a special spray with high-pressure air line that runs parallel as the spray.
Need Texture Wall Painting
Feel free to call or chat with us to learn more about our texture wall painting services. We are here to help and Get a free quote.